As a Dallas Bladder Cancer Attorney and Texas product liability lawyer, I am providing this trial update for folks injured by the use of Actos. The first Actos bladder cancer trial began this week in the Superior Court of California for Los Angeles County. Thousands of Actos product liability lawsuits have been filed by Actos diabetes drug users who developed bladder cancer after using the medication.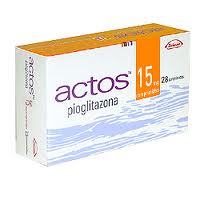 What's the Problem with Actos?
Takeda Pharmaceuticals, the manufacturer of Actos, is named in more than 3,000 Actos cancer lawsuits. The plaintiffs allege that the drug maker failed to adequately warn consumers and the doctors about the potential increased risk of bladder cancer associated with long-term use of the diabetic drug.
What is Actos?
Actos (pioglitazone) was approved by the FDA for treatment of type 2 diabetes in 1999. New warnings were added to the medication in 2011 highlighting that use of the medication for more than one year may increase the risk of developing bladder cancer. Acotos is a best seller multibillion dollar popular diabetic drug.
According to plaintiffs' complaints, Takeda Pharmaceuticals knew or should have known about the link between bladder cancer and Actos, but the drug maker ignored data, downplayed the risk and misled regulators.
California Actos Bladder Cancer Trial
The plaintiff, Jack Cooper, was diagnosed with bladder cancer in November 2011, after using the diabetes drug for more than two years. All federal complaints filed in U.S. District Courts have been consolidated for pretrial proceedings as part of an Actos MDL, or multidistrict litigation, which is centralized in the Western District of Louisiana.
Actos cancer lawsuits in the federal MDL are being prepared for early trial dates, known as "bellwether" cases. The first trial in federal court is set to begin November 3, 2014, with a second trial set to begin on January 12, 2015.
According to experts, "smoking gun" documents were released during the discovery phase of the Cooper trial, which suggest that Takeda Pharmaceuticals was concerned about the connection between Actos and cancer years before warnings were added to the medication.
Takeda apparently considered adding warnings to the label as early as 2003, when the drug maker surveyed doctors to evaluate a cancer warning. After determining that warning about the possible risk of bladder cancer from Actos would damage sales, the drug maker did not add the information to the label. According to allegations, Takeda instructed its sales representatives to avoid mentioning bladder cancer when discussing the drug's safety.
FDA Safety Warning
In June 2011, the FDA issued a drug safety communication stating that new information would be added to the warning label for Actos, which indicates that use of the medication for more than one year may increase the risk of developing bladder cancer.
The case is Cooper v. Takeda Pharmaceuticals America, Inc., CGC-12-518535, California Superior Court (Los Angeles).