Thirty-four veteran San Francisco police officers alleged in their lawsuit that the SFPD was passing them over for promotion to inspector because of their ages.
The officers, who have been on a waiting list since they passed an inspector's exam in 1998, were stymied by "unchecked age bias that pervades the culture of the department," according to the complaint filed in U.S. District Court in San Francisco.
Instead of promoting longtime officers to a position that offers more responsibilities and higher pay, the Police Department began to assign some of its sergeants last year to inspectors' jobs at its investigations bureau. The sergeants are younger and less qualified and have never taken an inspector's exam, the suit said.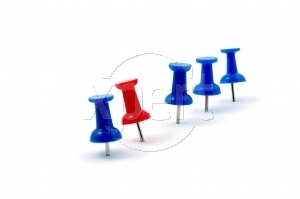 "They're excluding all the older people now, trying to put in younger people and just leave us on the vine," said the lead plaintiff, Juanita Stockwell, 60, a police officer for nearly 29 years.
The 34 officers have an average age of 52, while the sergeants assigned to inspectors' jobs average 37 years old, said Richard Hoyer, a lawyer for the plaintiffs. He said his clients would seek class-action status on behalf of all San Francisco police officers over 40, the minimum age covered by federal discrimination law.
Inspectors follow patrol officers to a crime scene and supervise investigations. Stockwell, a patrol officer, said she handled inspections during a nearly three-year assignment to the department's gang task force and decided that was the job she preferred.
Another plaintiff, Vince Neeson, 56, an officer for 36 years, has worked as an investigator with the plainclothes unit and the narcotics division and has received three awards for his investigative work as well as medals of valor, the suit said.
The suit seeks damages for lost pay and emotional distress and an order requiring the city to "eradicate the effects" of its allegedly illegal employment practices.
If you or a family member has been subjected to wrongful termination or employment discrimination, then please contact the Doctor Attorney Dr. Shezad Malik of Southlake, Texas. For a no obligation, free case analysis, please call 817-255-4001 or Contact Me Online.