Don't be fooled by Six Flags' injury policy, with an experienced lawyer by your side you may be able to pursue a lawsuit against Six Flags if you or a love one were injured while visiting the amusement park.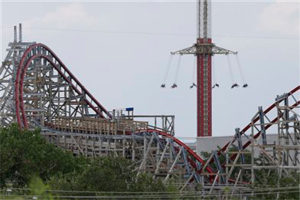 Whether your injury was due to a slip and fall or while riding roller coaster, you have rights. Injuries are not uncommon at amusement parks, but many times attendees are not aware of their rights. In fact, well over 1,000 injuries occur every year at amusement parks, according to the National Safety Council.
One recent example of an injury occurring at an amusement park is when a 13 year old girl was seriously injured on Six Flags Superman Tower of Power ride after a cable snapped. The cable swung around and severed the girl's' feet.
But the majority of accidents at Six Flags are not necessarily caused on the rides. Recently, a young boy fell after slipping on some a wet floor inside one of the Six Flags stores. The 13 year old boy from Dallas suffered a concussion as a result of the fall.
Sometimes it is not clear whether you have a potential lawsuit against Six Flags, which is why you should contact an attorney immediately. For example, a jury recently awarded a women $3.6 million after the jury concluded that Six Flags was negligent for failing to protect a woman from people throwing rocks at the roller coaster. In the lawsuit the woman claimed she was struck by an object while traveling at 60 miles per hour, causing facial numbness, severe head injuries and continued headaches.
A key aspect of any Six Flags injury lawsuit is proving negligence. This means proving that your injury occurred because the Six Flags failed to do something it should have done to protect your safety. When you visit six flags, you have an expectation of safety. Six Flags has a responsibility to ensure that employees are well-trained in safety procedures, rides are safe, known safety hazards are fixed, and more. If Six Flags fails to maintain safety standards, they could be found negligent.
Common injuries at Six Flags include:
broken bones

slip and fall injuries

serious bruises, lacerations, cuts, or scrapes

twisted ankles

strains, sprains, etc.

joint injuries

back injury

head injury

amputated finger, limbs

death
Dr. Shezad Malik Law Firm handles Six Flags injury cases from across the country. If you or a loved one has been injured while visiting Six Flags or any other amusement park, contact us immediately for a free consultation.